RADARS System Experts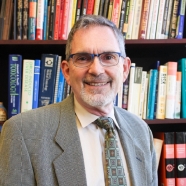 Richard C. Dart, MD, PhD
Executive Director of the RADARS System – Denver Health and Hospital Authority

Richard C. Dart, MD, PhD, is the Director of the Rocky Mountain Poison & Drug Safety, Denver Health and Hospital Authority. He is the Executive Director of Researched Abuse, Diversion, and Addiction- Related Surveillance (RADARS®) System. He is also Professor of Emergency Medicine at the University of Colorado School of Medicine. He is past-president of the American Association of Poison Control Centers (AAPCC) and is Fellow of the American Academy of Clinical Toxicology (FAACT), American College of Medical Toxicology (FACMT) and the American College of Emergency Physicians (FACEP).

Raised in Michigan, Dr. Dart earned his bachelor's degree in biology at Albion College and his medical degree at Wayne State University in Detroit, Michigan. He completed residency training in emergency medicine at the University of Arizona and then completed a fellowship in Medical Toxicology as well as a doctorate of Pharmacology and Toxicology at the University of Arizona. He is board certified by the American Board of Medical Toxicology.

Dr. Dart has earned numerous awards for his teaching, research and leadership endeavors. He was selected as an inaugural member of the Medical Toxicology Subboard of the American Board of Emergency Medicine. In 2002 he was recognized with a special citation from the Commissioner of the U.S. Food and Drug Administration for his work on snake antivenom. He was the 2004 recipient of the American College of Medical Toxicology Matthew J. Ellenhorn Award for Excellence in Medical Toxicology. He is the 2017 recipient of the AACT Career Achievement Award. His research interests include the postmarketing surveillance of opioid analgesics, development of orphan antidotes (antivenoms, metal chelators and others), the stocking of antidotes, various aspects of OTC analgesic toxicity and their treatments, and adverse drug event reporting.

In 2000, Dr. Dart edited the first edition of The 5-Minute Toxicology Consult and is the editor of Medical Toxicology 3rd edition, a well-known text for toxicologists. He has published more than 250 scientific publications and is frequently invited to lecture to health care and regulatory audiences. He is also a Deputy Editor of the medical journal Annals of Emergency Medicine.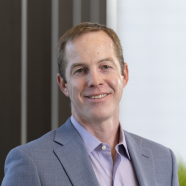 Dr Andrew Monte is the Scientific Director and Medical Director at Rocky Mountain Poison & Drug Safety (RMPDS), and a Professor of Emergency Medicine and Medical Toxicology at the University of Colorado School of Medicine. He has a PhD in clinical sciences focused in pharmacogenomics. His research interests lie in personalized medicine and substance abuse and he focuses on improving drug safety and effectiveness through large scale epidemiology methodologies. Andrew has been funded by NIH, the DoD, and the FDA for his work and this has resulted in over 100 publications.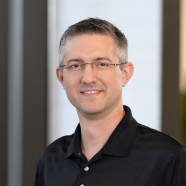 Joshua earned his Ph.D. in Biophysics from the University of Denver in 2013, a multi-disciplinary degree involving physics, biochemistry, and statistics. Joshua went on to further develop his integrative skills working as an Interdisciplinary Scientist at the University of Colorado Anschutz Medical Campus during his postdoctoral fellowship in pharmacology, then as a principal biostatistician for a clinical research organization. Joshua brought his valuable background and skill to RMPDS in 2017. Joshua leads efforts that include client engagement, protocol design, and translation of study findings. He is also a lead investigator on several innovative grant studies that further RMPDS's impact.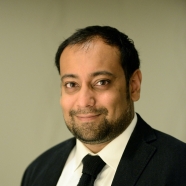 Nabarun Dasgupta
MPH, PhD
Nabarun Dasgupta, MPH, PhD
Senior Scientist and Innovation Fellow, Gillings School of Global Public Health, University of North Carolina in Chapel Hill Consultant – RADARS® System, Rocky Mountain Poison & Drug Safety, Denver Health and Hospital Authority

Dr. Dasgupta is a quantitative epidemiologist studying the medical and nonmedical use of prescription opioids and heroin. He has worked with diverse groups in public health involved in reducing the adverse consequences of opioid use, with a focus on epidemiologic methods such as measurement and causality.

Dr. Dasgupta is a part-time consultant at the RADARS® System. Dr. Dasgupta began working for the RADARS® System in 2002 as a field investigator, serves on the Scientific Advisory Board (SAB), and is the Principal Investigator for the StreetRx program, an internet crowdsourcing site for black market prices for controlled substances.

Dr. Dasgupta's areas of research are in pharmacoepidemiology, opioid overdose, and injection drug use, funded by FDA and CDC. He works at the Opioid Data Lab (OpioidData.org), a suite of studies constructed along the 3 themes of: theory, clinical practice, and lived experience. In that capacity, his mission is to make open source code and datasets available to improve the quality of epidemiology studies of opioids.

Outside the academic milieu, he is the co-founder of Project Lazarus (www.projectlazarus.org), a community-based pain management and overdose prevention nonprofit organization in North Carolina. He is also experienced in public health informatics, having co-founded Epidemico in 2007, a successful tech startup, that he left in 2016.

Dr. Dasgupta holds degrees from Princeton University (molecular biology), Yale School of Public Health (epidemiology of microbial diseases), and the University of North Carolina at Chapel Hill (epidemiology).